Global press and media presence 
Press releases, articles and much more
2021

Cutting tools for micro drilling are more than a reduction in size. "With each downsizing step, the degree of difficulty increases exponentially," says Alberto Gotti, head of the Technology and Customer Project Center for Mikron Tool. Find out why manufacturing microdrills requires expert know-how.
Massimizzare la produttività con utensili innovativi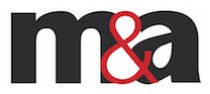 La chiave di successo nella lavorazione di pezzi esigenti sta spesso nella strategia. Con l'utensile e il processo al centro. La rivista m&a nella sua edizione maggio 2021 parla di utensili intelligenti.
Medical technology day "Full immersion" into the world of chip removal machining

Finally, back in presence the Medical Day took place in Mikron Tool's Technology Center in September 2020. The focus was on the machining of medical components from titanium and stainless steels realized with Mikron Tool cutting tools on various high-performance machines from DMG Mori in 1/3 of the time usually required.